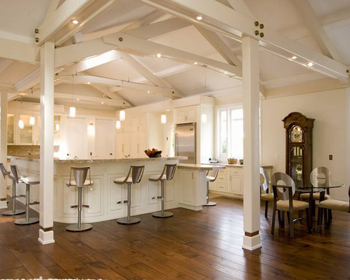 Home As A Reflected Image Of Yourself
By: Valentina, owner of Valentina Interiors & Designs
Designing a home is the same as having a custom dress designed for your body. A fashion designer will take into consideration the physical structure of the client, his/her beauty, the color of hair, eyes and skin; will consider the personality of the client, his/her body language, texture and proportions.
An interior designer who knows how to bring out the best of the client's personality should take in consideration all the characteristics of the client's body to achieve the best design results and to assure a designed space is functional and comfortable.
According to Valentina's theory, a home should be the reflected image of yourself and it must agree with your body size and soul
...<Read More>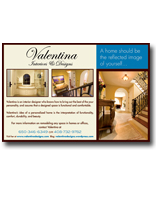 First time clients will receive a 10% reward
on first hours of
design consultation.